Type: Bug

Priority: Critical

Labels:
In the administration, we have the following menu: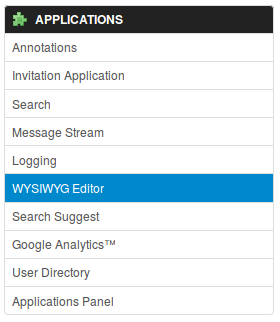 If you click on the WYSIWYG section, you can edit settings of the GWT Editor, but not of the CKEditor.
It's confusing since CKEditor is now our default editor.
It should be renamed "GWT WYSIWYG" or something like that.
depends on

CKEDITOR-32 Add a configuration section for the CKEditor in the XWiki administration

Closed
duplicates

XE-1594 Upgrade to CKEditor Integration 1.9

Closed
is duplicated by

XWIKI-13692 Attachment Selection Limited to Yes does not work

Closed