Type: Improvement

Priority: Major
When searching for a user in the main search input field, I have plenty of entry since all the page where the user made edit or was mentionned are displayed.
I usually search for a user because I need its phone number and I would like to have its profil in the first position. Unfortunately, the current search engine sort the result in a way that the profile page is never the first result like in this screenshot: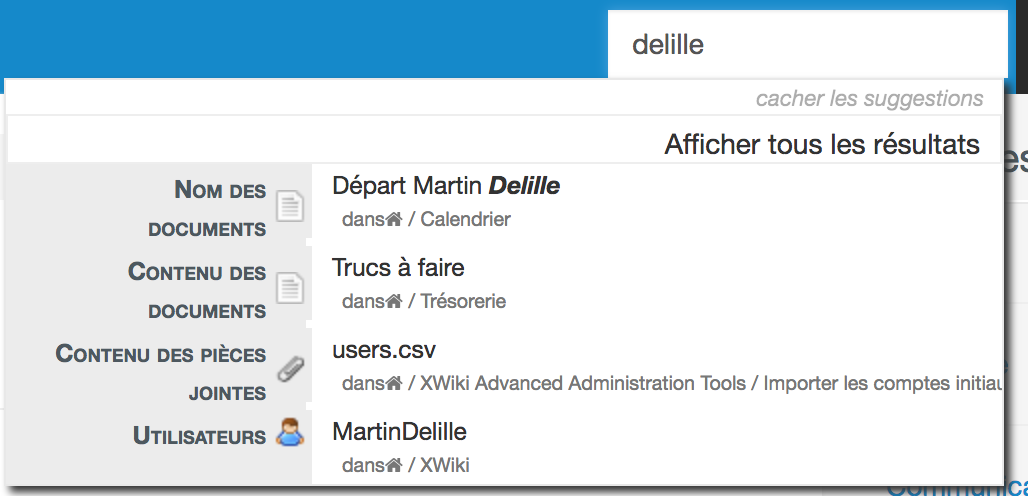 This case is not critical because the profil is in the fourth position but it usually doesn't appear in the first result page.
Could you increase the weight of the user profil when searching it by its name?