Bug

Minor
Inset an image. Edit width and height - click OK. Save Page. Everything is as expected.
Edit page - select image - remove Height and Width - click OK - preview ist OK. Save Page.
Image has still the old dimension "100/161".
I can only remove the Height/Widt settings in the source code. Not in the Editor.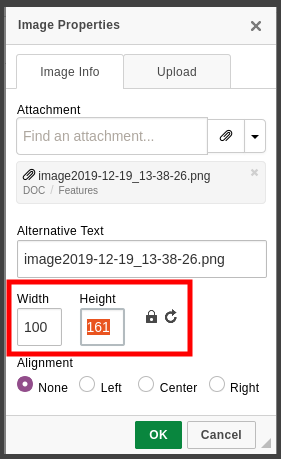 XWiki Debian 12.10.1 - Browser newest Firefox and Chrome in Ubuntu 20.04.
duplicates

XWIKI-18217 Image query string is saved when editing in-place

Closed