Every time I start XWiki and don't cancel the process after a update I got this screen (german version):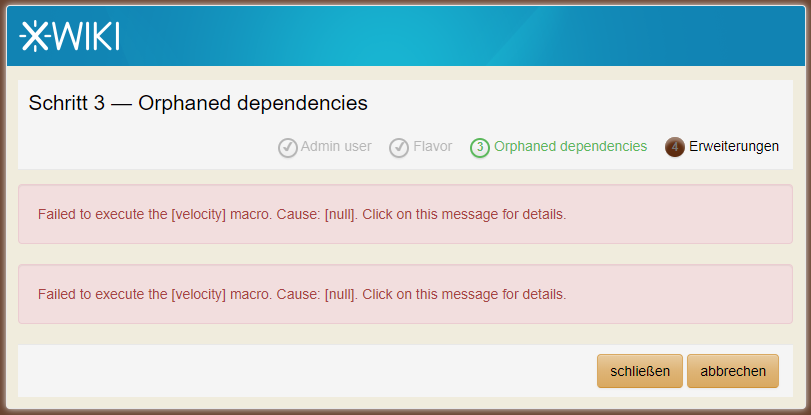 I added the message details of both messages in the attachment of the report.
All works fine if I click cancel or close. This appears after all versions, since this new orphaned dependencies cleanup feature is implemented.
is duplicated by

XWIKI-16923 Orphaned Dependencies - Velocity Macro Error

Closed