Type: Bug

Priority: Minor

Affects Version/s:

7.2-milestone-1

Labels:
Documentation in Release Notes:

N/A
Steps to reproduce:
1. Make sure you have at least one template provider available (like the default Space Dashboard template provider)
2. Use the create action by URL on a non-existing "WebHome" document in a top level space: http://localhost:8080/xwiki/bin/create/TopLevel/WebHome
Because when accessing by URL you do not specify the template to use (and template providers are available), you will be asked for the template. However, as seen in the screenshot below, you are also asked for the location, even though you have specified that information by using the create action on a non-existing document.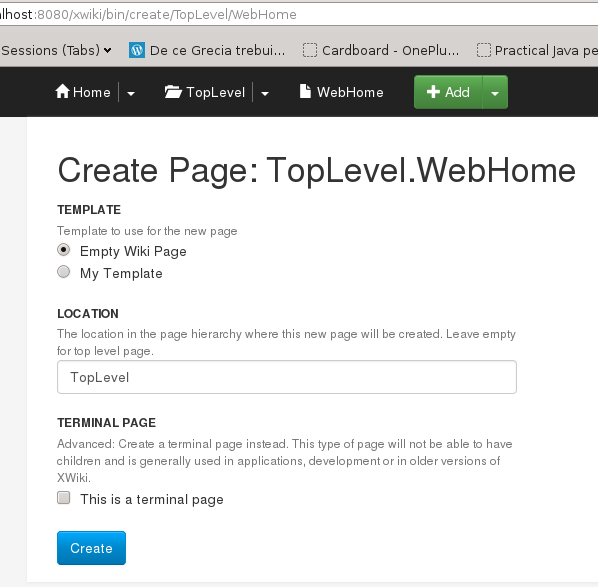 Even so, pressing 'Create' will properly create the space WebHome document.