Type: Bug

Priority: Minor

Affects Version/s:

7.3-milestone-1

Labels:
Documentation in Release Notes:

N/A
How to reproduce:
1. Create a new document with the content:
2. Edit that document in inline mode and observe that instead of only the "Loading..." message, you get "This tree can't be displayed in edit mode." (refresh multiple times, while still in inline edit mode, if it happens too quick to notice)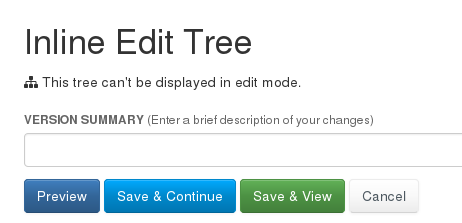 3. Once the tree finishes loading, you will quickly see a "Loading..." message and then the tree will be displayed.