Type: Bug

Priority: Critical

Labels:
Documentation in Release Notes:

N/A
Set the wiki in French and look at the notifications (if you have some). The notifications use $datettool to display the date.
See the problem: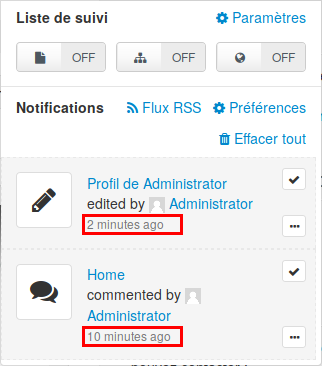 Note: the "edited by" part is not translated neither, but it is just because nobody filled l10n for these keys in French.
duplicates

XWIKI-15280 Introduce a script service to display the date with a pretty format

Closed
is duplicated by

XWIKI-14865 Notifications are not completly translated

Closed