Type: Bug

Priority: Major
Steps to reproduce
Use a clean XWiki 8.4.1
Replace the content of Main.WebHome by "My custom homepage.

Etc. Etc. Ect."
Upgrade XWiki to 9.7, (in my case, with non interactive DW)
Go to Main.WebHome and see the results:

The line added on the bottom should not be there.
I have the same problem on my blog: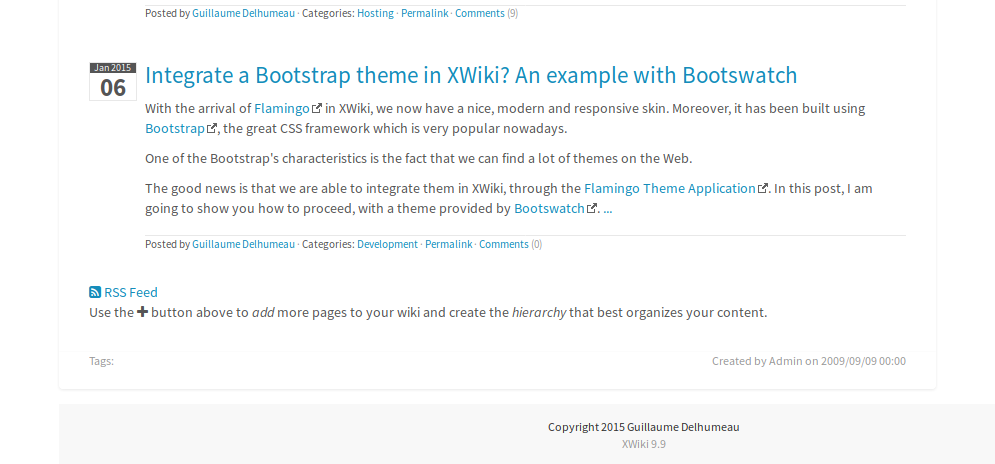 I have written a unit test to reproduce it.
duplicates

XCOMMONS-1342 Bad merge when all previous content is replaced in the current version

Closed