Preconditions: Have a wiki with MULTILINGUAL > Yes and SUPPORTED LANGUAGES > English, French, Romanian, DEFAULT LANGUAGE > English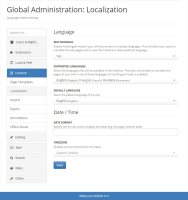 Steps to reproduce:
Create a page - default Eng page
Click on the Information tab
Click on each of the Translations pages French, Romanian and add content to them
Access the Home page and change the wiki language to FR from the Drawer
Access the FR page, newly created
Click on Modifier
Expected results: The page can be edited in the selected language with the in-place editor.
Actual results: The page edited appears as the default ENG one.
If the user selects to edit in WYSIWYG mode then the translation page appears properly.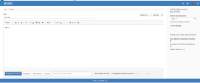 NOTE: It appears that the wiki language is changed as selected only on IE11. On Chrome 81 and Firefox 75 the language is not kept when selecting from Drawer and changing the page like in XWIKI-17280.
duplicates

XWIKI-17279 The in-place wiki page edit is always loading the original page translation initially

Closed