Bug

Blocker
Preconditions: Have a page created with Comment rights for Unregistered users.
Steps to reproduce:
Access Administer Wiki
Click on Other > CAPTCHA
Select Type > Text
Select one of the Engine
Click on the Save button
Click on Users & Rights > Rights
Tick "Require unregistered users to solve a CAPTCHA when posting a comment on a page"
Log out of the wiki
Access the page with Comment rights as an unregistered user
Complete the fields and the CAPTCHA
Expected results: The CAPTCHA appears once text in added in the text box.
Actual results: No CAPTCHA appears.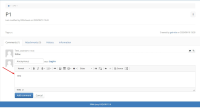 Once the user adds the text in the text box and clicks on the Save button then the CAPTCHA appears as mandatory.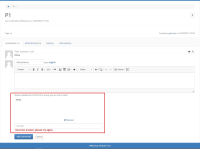 Note: Worked in 12.5.1
is related to

XWIKI-17318 Rich editor integration on comments and annotations textareas

Closed