Bug

Major
Steps to reproduce:
Create a new theme on main wiki
Create a subwiki and access it
Go to Administer Wiki > Look & Feel > Themes
Select the theme created on the main wiki
Click on Customize
Expected results: The selected theme can be applied and customized.
Actual results: The global theme can be selected but once the Customize button is clicked the user is redirected to a simple blank wiki page.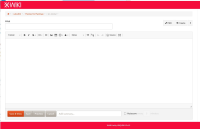 NOTE: It appears the default themes are copied separately in the Local list (with the subwiki name) and can be accessed, applied and Customized.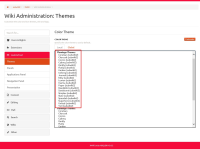 The new theme created at global level isn't copied on Local level.