Bug

Major

Windows 10 Pro 64 bit, Edge 89, using a local instance of XWiki 13.1 on MySQL 8, Tomcat 9.0.43
STEPS TO REPRODUCE
Create (or unzip) an older instance of XWiki (e.g. 12.6.8)
Close the instance
Go to an instance of 13.1 and copy/cut the

folder and replace it (first delete the old one) in the same location on the older (12.6.8) version

Start XWiki and follow DW
EXPECTED RESULTS
No warnings/errors are displayed in browser when running Distribution Wizard.
ACTUAL RESULTS
On 'Step 2 - Flavor', there are some warnings displayed, related to attachments. The same warnings reproduce when running the DW for a subwiki: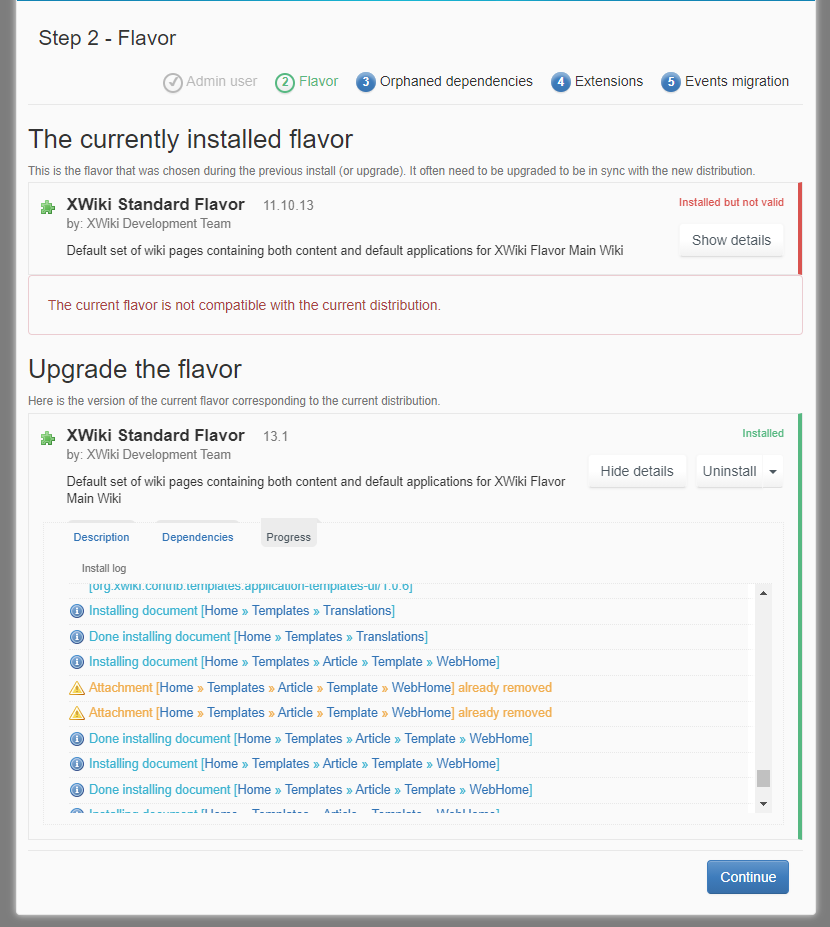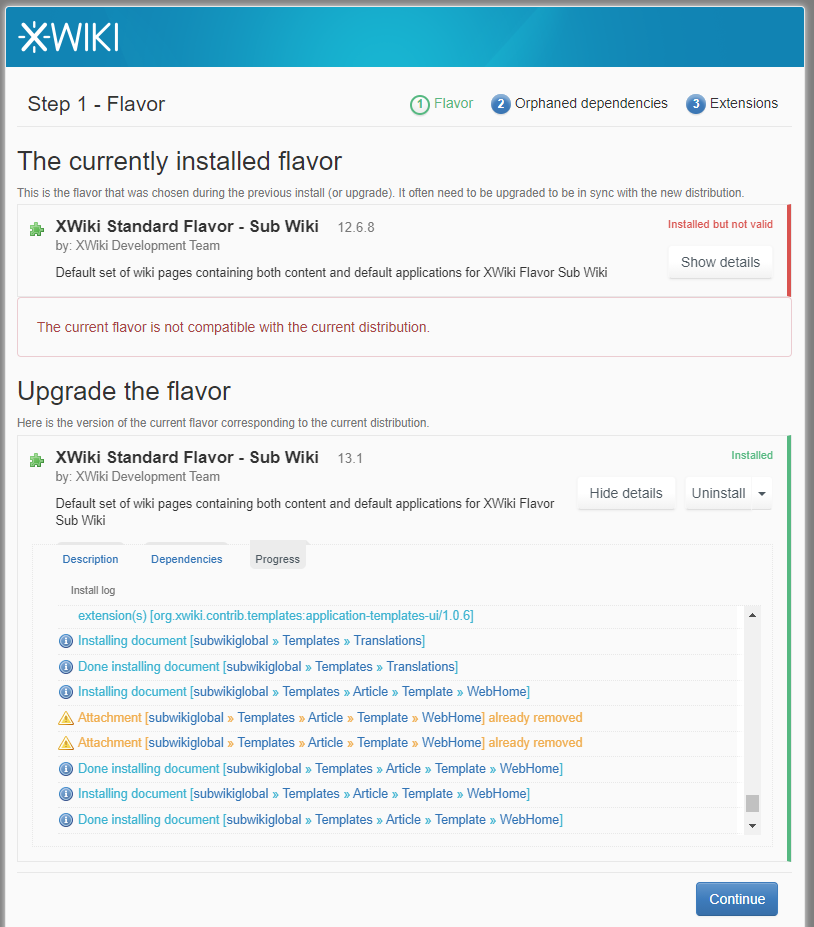 The issue could not be reproduced when upgrading from XWiki 12.6.8 to XWiki 13.0.
is related to

TEMPLATES-16 Article and Encyclopedia templates appear as modified in the export tree

Closed

XWIKI-18319 Upgrade to Templates Application v1.0.7

Closed