Bug

Major
Steps to reproduce:
Access instance with IE11
Add any attachment to a page by clicking on Attachments > Browse > Add any kind of document (image, doc etc.)
Expected results: The attachments are uploaded with a success message.
Actual results: "An error occurred while uploading" message appears.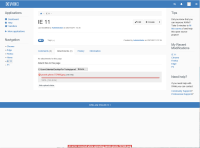 After page refresh the attachments appears uploaded on the page.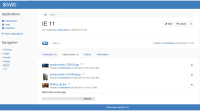 In the wiki console:

2021-03-11 13:35:39.952:WARN:oejs.HttpChannel:qtp668849042-159: handleException /xwiki/bin/get/IE%2011/ java.io.IOException: Missing initial multi part boundary

NOTE: This issue only reproduces on IE 11. It is working with success message on Chrome 89, Firefox 86 and Edge 89.