Type: Bug

Priority: Blocker

Labels:

Environment:

Windows 10, XWiki 12.10.4, Filter Streams Converter Application 12.10.4, IE 11
Documentation in Release Notes:

N/A
Steps to reproduce:
Follow the steps from Confluence to XWiki migration guide: from export to customization
Install Confluence XML module and File Streams Converter Application on your XWiki instance through the Extension Manager
After you have installed the two extensions, click on the Filter Stream Converter entry from the Applications panel:
Choose the "Confluence XML input stream (confluence+xml)" input type
Fill in the source field which contains "file:" followed by the path of the Confluence zip file, located on the machine where XWiki is running (use Confluence-export.zip
Choose the "XWiki instance output stream (xwiki+instance)" output type to import the Confluence pages in your wiki
Click the "Convert" button
Expected results: The file is imported.
Actual results: In this case the file is not imported and the following errors appear "Error has been found during the conversion !", "NTFS ADS separator (':' in file name is forbidden."
https://up1.xwikisas.com/#7qXuz5alnXtCZbo6tcqlKA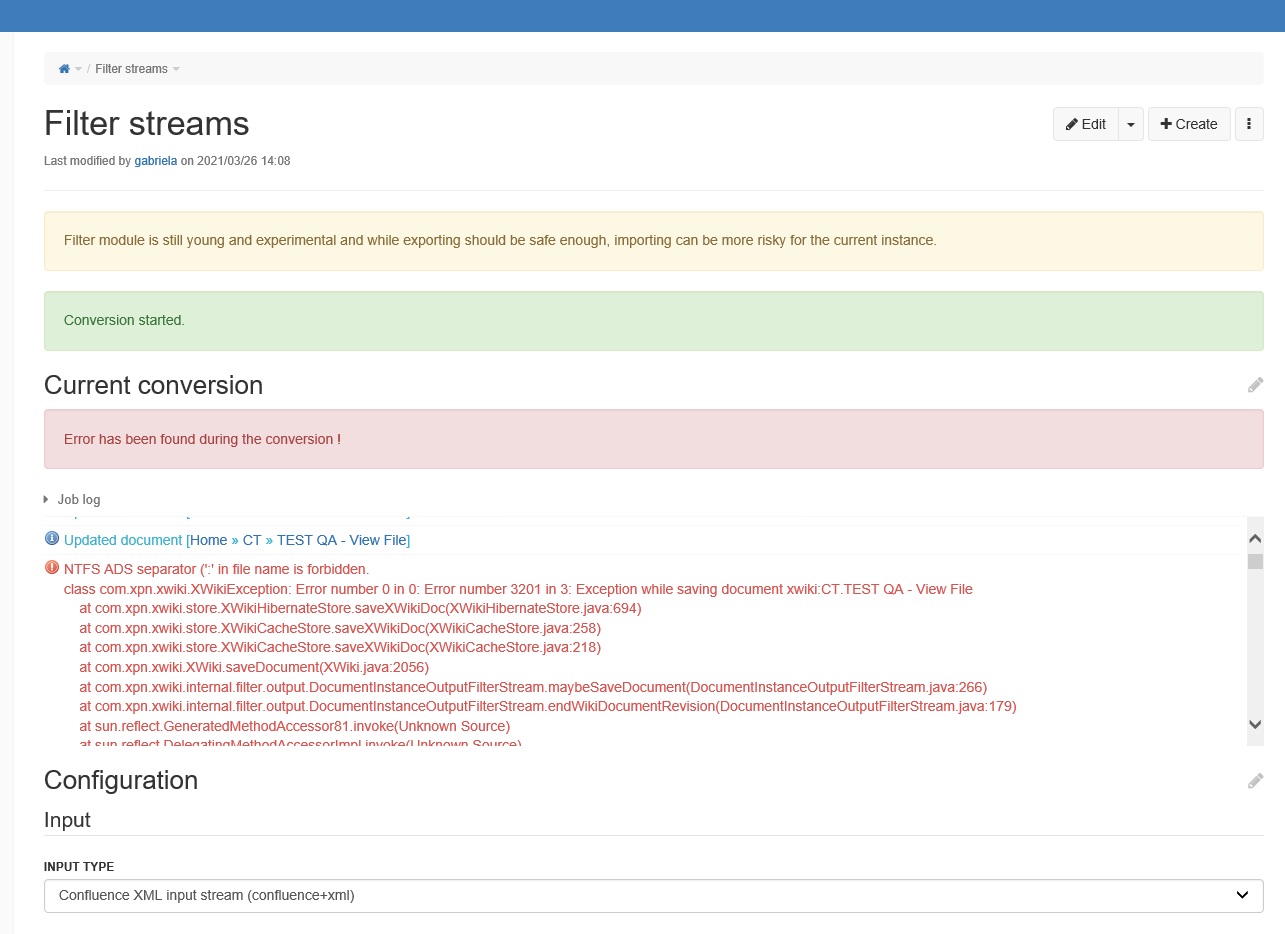 is caused by

XCOMMONS-1956 Upgrade to Commons IO 2.7

Closed