Bug

Major

Linux, PostgreSQL 14.2, Tomcat 9.0.62
Creating pages like "1.1 test" having a dot in their title fails (even in WebHome), first creating them without the dot and renaming them afterwards however succeeds.

It fails with "Document xwiki:Main.WebHome can not be created, because the name doesn't respect the naming strategy  of the Wikis. Change the name or move the parent element in another section."

despite having a default renaming strategy enabled in the admin interface which at least in the admin interface correctly replaces the the dots with "-", see: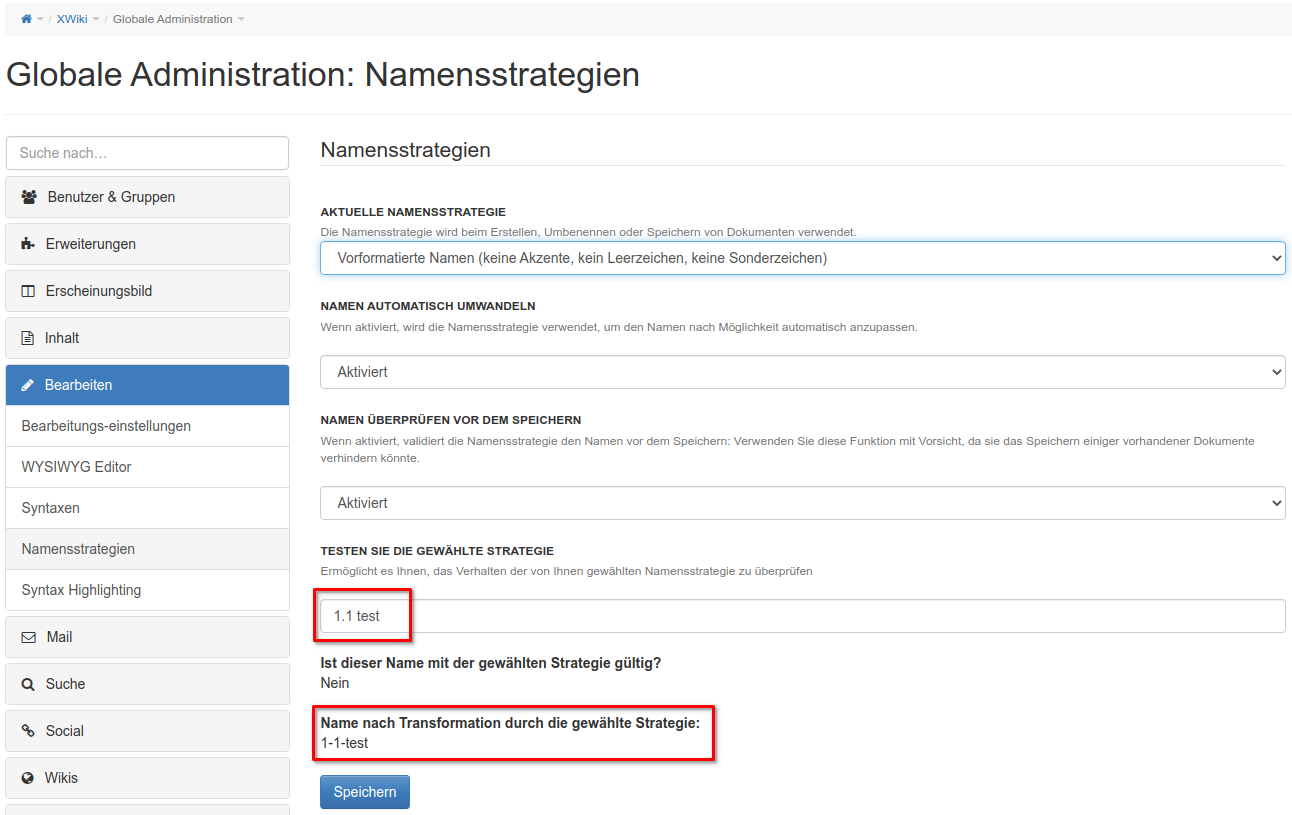 While when first creating the pages without dots in their title and then renaming them afterwards works as expected:


is duplicated by

XWIKI-19661 "Preformatted names" strategy thinks single letter words are not valid

Closed