Bug

Blocker

Linux, PostgreSQL 14.2, Tomcat 9.0.62
Awaiting Committer feedback
When uploading an attachment/image via copy & paste from clipboard inside the ckeditor the resulting attachment states that it was uploaded by admin instead of the user doing the edits.
Edit a page
Do a screenshot via e.g. Greenshot on Windows or Spectacle on Linux and copy it to clipboard
paste it into the ckeditor

5. save and see admin instead of the editing user in the attachment infos who uploaded the attachment

When uploading an attachment via the upload button instead everything is working as you'd expect and the attachment correctly states it was uploaded by the editing user.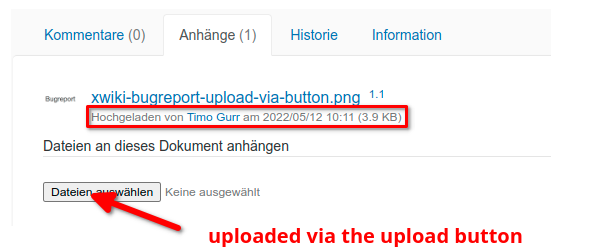 is caused by

XWIKI-18810 Save of the document shouldn't be performed each time an upload is done

Closed