Bug

Blocker
Infinite loop on Save or Save&View when trying to save a page created from a template, when the user doesn't have view rights on the template page.
This issue is a regression of XWIKI-18430.
Steps to reproduce:
With an admin, create a page called Sandbox.SecretPage (terminal in my example, but probably reproduces with non-terminal as well)
Add some content to it, for example, "Secret content. If you see this it's bad."
Edit rights on the page, give view rights only to the admin group on the page
Switch to a regular user
use a creation like URL that uses Sandbox.SecretPage as template:


[...]

/xwiki/bin/edit/Sandbox/NewPage/WebHome?template=Sandbox.SecretPage&parent=Sandbox.WebHome&title=NewPage
Expected result:
the content of Sandbox.SecretPage is not displayed, but you can save an empty page.
Actual result:
An infinity loop is displayed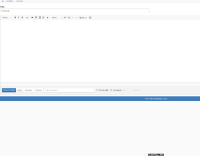 The action can be canceled. A page without content will be created.
is caused by

XWIKI-18430 Page content is revealed to users that don't have rights if used as a template for the creation of another page

Closed