Type: Bug

Priority: Major

Labels:
Documentation in Release Notes:

N/A
Hi,
There are two bugs when I disable a textarea field of XWikiUsers class.
On the user profile page, the field is not disabled (read only).
And It is impossible to modify the user profile probably because the WYSIWYG editor (even if I don't change values): in edit mode when I click on Save (View & Continue) the error message is displayed: "Error: XWiki.XWikiUsers_0_adress: Exception while parsing HTML"
Here 3 nice screenshots with URL: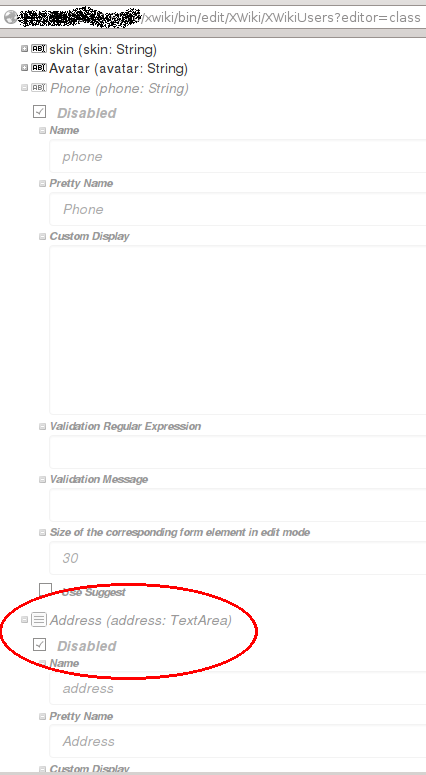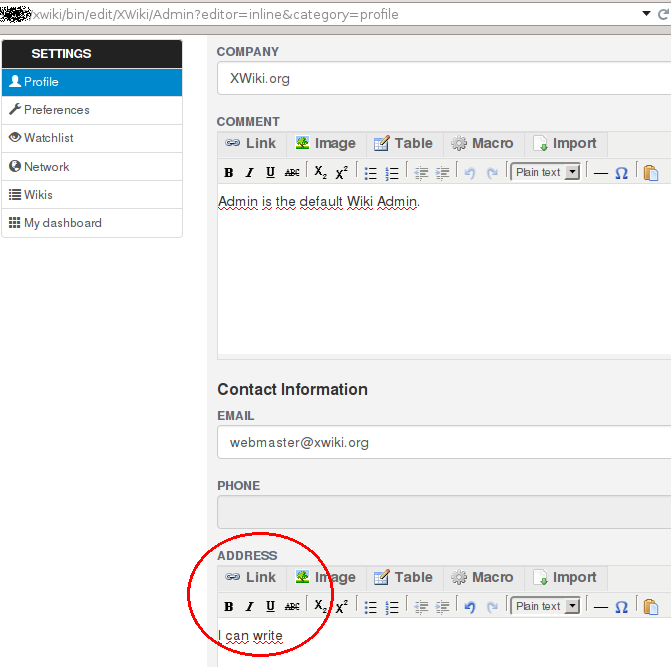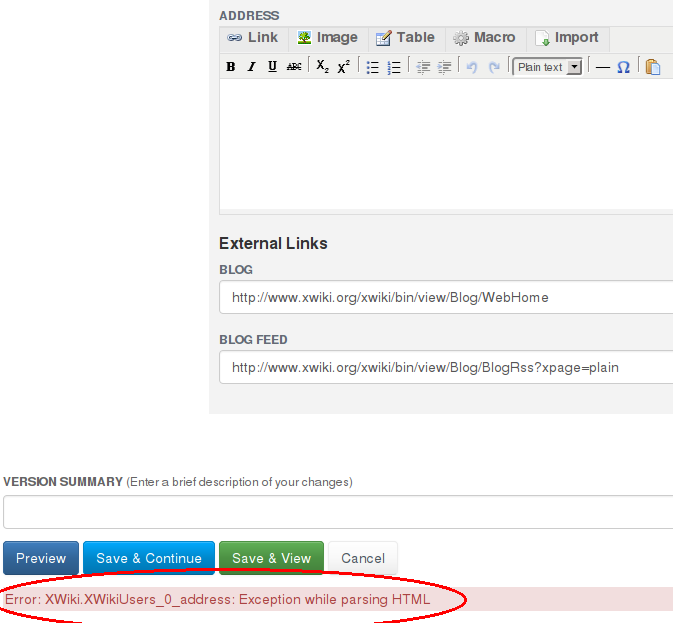 Thxs
Pascal B
is related to

XWIKI-5288 Don't enter design mode if the plain text area is disabled or readonly

Closed
relates to

XWIKI-11219 Disable email type field in XWikiUsers class have no effect.

Closed