Bug

Minor

Windows 10 Pro 64 bit, Chrome 91, using a local instance of XWiki 13.4 (PostgreSQL 13/ Tomcat)
STEPS TO REPRODUCE
Login as Admin
Create a subwiki
Go to subwiki > Administer Wiki > Wikis> Descriptor
Update the Description field
Click 'Save'
EXPECTED RESULTS
The warning message is displayed properly, without any typo or other characters.
ACTUAL RESULTS
There are some additional unnecessary characters displayed in the message:
"The new owner's user does not exist or it may come from a different wiki.*\n*Are you sure you want to use it and continue with the save operation?"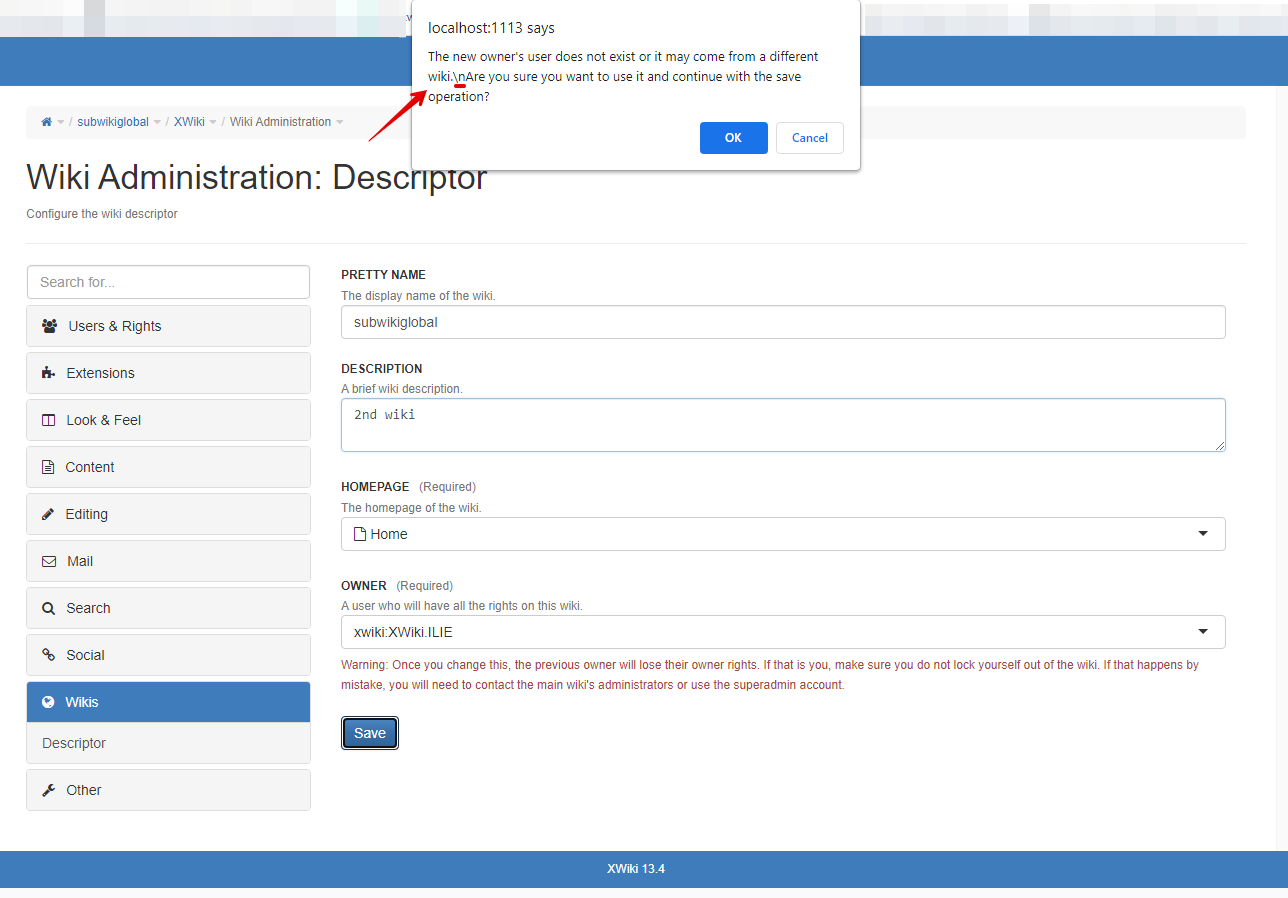 I've tested also on XWiki 12.10.7 and 13.3, but the warning message when editing a wiki descriptor from Administration is not being displayed.