Bug

Critical

Windows 11, XWiki 14.4.1 with MySQL 8.0 and Standard, Edge 102
Preconditions: A simple wiki with default settings is created with a User that has Wiki creation rights.
Steps to reproduce:
Access a subwiki as owner
Go to Administration > Wikis > Descriptor 
Select another Owner 
Save the page
Refresh the page 
Login with the new Wiki owner 
Go to the Wiki's administration page
Expected results: The new owner has Admin rights on the Wiki.
Actual results: After changing the owner of the subwiki neither the old or new owner has access rights to the Administration of that subwiki. Also, on all the pages errors can be seen by both users.
Working on XWiki 13.10.6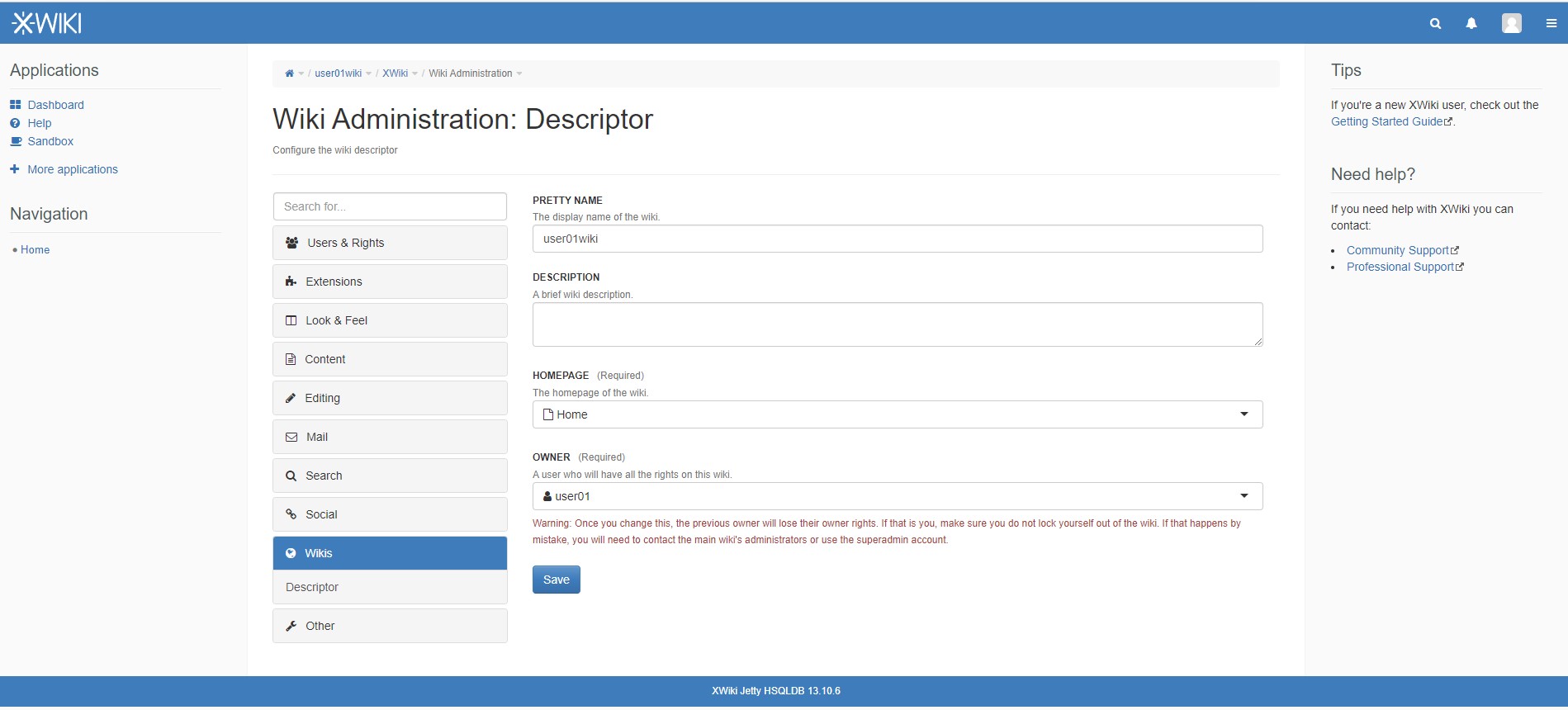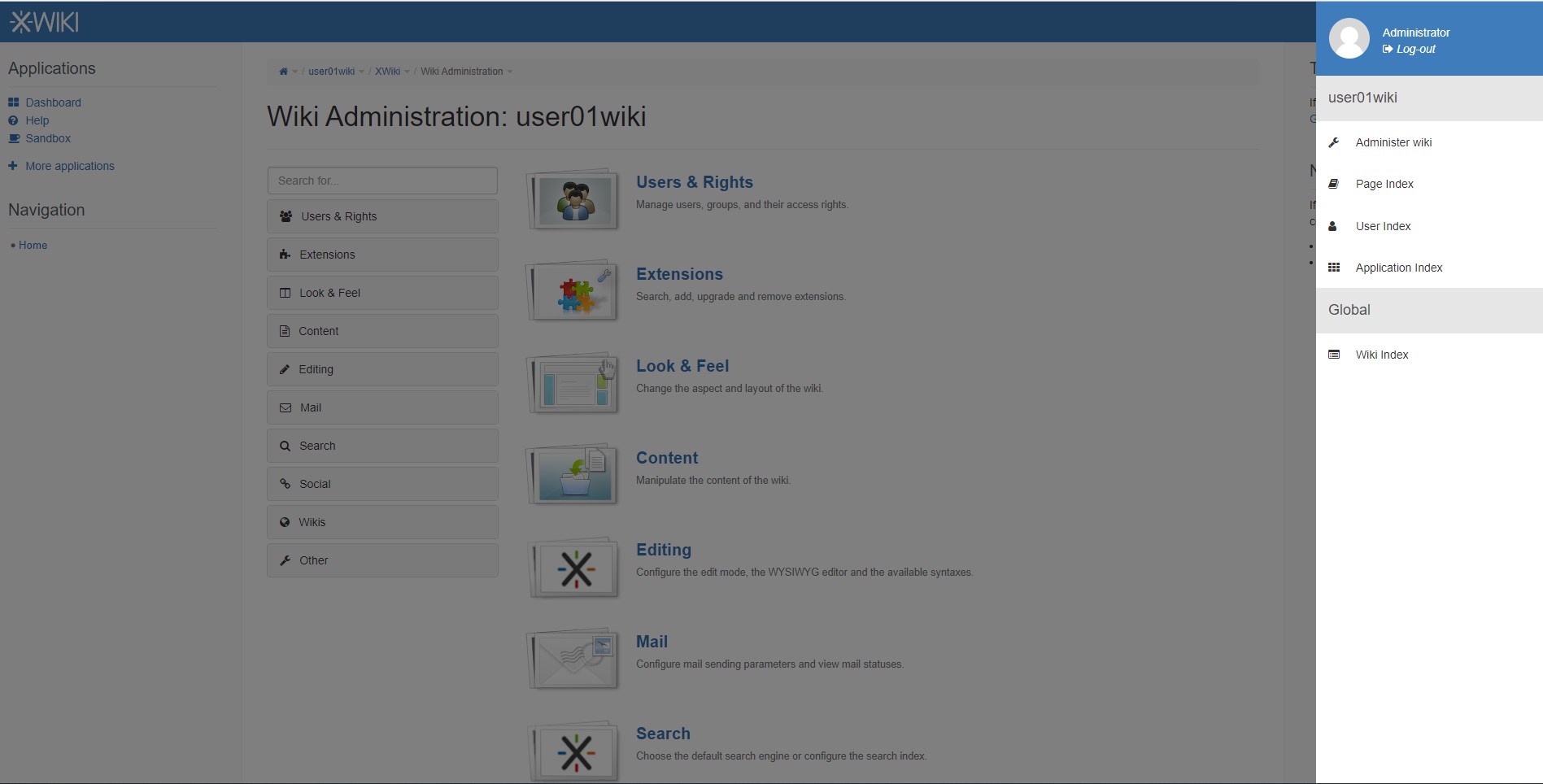 In XWiki console

subwikiuser01:XWiki.XWikiUserPreferencesSheet^XWiki.UIExtensionClass[0]]: WikiComponentException: Registering UI extensions at wiki level requires wiki administration rights
2022-06-24 12:52:27,987 [com.xpn.xwiki.internal.WikiInitializerJob@2facd19e([initialization, wiki, subwikiuser01])] WARN  onentManagerEventListenerProxy - Unable to register the component associated to [

Object

 subwikiuser01:XWiki.XWikiUserProfileSheet^XWiki.UIExtensionClass[0]]: WikiComponentException: Registering UI extensions at wiki level requires wiki administration rights
2022-06-24 12:52:28,081 [com.xpn.xwiki.internal.WikiInitializerJob@2facd19e([initialization, wiki, subwikiuser01])] INFO  a.i.BridgeAuthorizationManager - [admin] access has been denied 

for

 user [xwiki:XWiki.user01] on [subwikiuser01]: security checkpoint
2022-06-24 12:52:28,089 [com.xpn.xwiki.internal.WikiInitializerJob@2facd19e([initialization, wiki, subwikiuser01])] ERROR cumentTranslationBundleFactory - Failed to register translation bundle from document [subwikiuser01:AnnotationCode.Translations]
org.xwiki.security.authorization.AccessDeniedException: Access denied when checking [admin] access to [Wiki subwikiuser01] 

for

 user [xwiki:XWiki.user01]
        at org.xwiki.security.authorization.DefaultAuthorizationManager.checkAccess(DefaultAuthorizationManager.java:104)
        at org.xwiki.security.authorization.internal.BridgeAuthorizationManager.checkAccess(BridgeAuthorizationManager.java:53)
        at org.xwiki.localization.wiki.internal.DocumentTranslationBundleFactory.checkRegistrationAuthorization(DocumentTranslationBundleFactory.java:442)
        at org.xwiki.localization.wiki.internal.DocumentTranslationBundleFactory.registerTranslationBundle(DocumentTranslationBundleFactory.java:418)
        at org.xwiki.localization.wiki.internal.DocumentTranslationBundleFactory.loadTranslations(DocumentTranslationBundleFactory.java:233)
        at org.xwiki.localization.wiki.internal.DocumentTranslationBundleFactory$2.onEvent(DocumentTranslationBundleFactory.java:177)
        at org.xwiki.observation.internal.DefaultObservationManager.notify(DefaultObservationManager.java:320)
        at org.xwiki.observation.internal.DefaultObservationManager.notify(DefaultObservationManager.java:285)
        at com.xpn.xwiki.internal.WikiInitializerJob.runInternal(WikiInitializerJob.java:120)
        at org.xwiki.job.AbstractJob.runInContext(AbstractJob.java:243)
        at org.xwiki.job.AbstractJob.run(AbstractJob.java:220)
        at java.base/java.util.concurrent.ThreadPoolExecutor.runWorker(ThreadPoolExecutor.java:1128)
        at java.base/java.util.concurrent.ThreadPoolExecutor$Worker.run(ThreadPoolExecutor.java:628)
        at java.base/java.lang.

Thread

.run(

Thread

.java:834)
2022-06-24 12:52:28,091 [com.xpn.xwiki.internal.WikiInitializerJob@2facd19e([initialization, wiki, subwikiuser01])] INFO  a.i.BridgeAuthorizationManager - [admin] access has been denied 

for

 user [xwiki:XWiki.user01] on [subwikiuser01]: security checkpoint
2022-06-24 12:52:28,092 [com.xpn.xwiki.internal.WikiInitializerJob@2facd19e([initialization, wiki, subwikiuser01])] ERROR cumentTranslationBundleFactory - Failed to register translation bundle from document [subwikiuser01:AppWithinMinutes.Translations]
org.xwiki.security.authorization.AccessDeniedException: Access denied when checking [admin] access to [Wiki subwikiuser01] 

for

 user [xwiki:XWiki.user01]
        at org.xwiki.security.authorization.DefaultAuthorizationManager.checkAccess(DefaultAuthorizationManager.java:104)
        at org.xwiki.security.authorization.internal.BridgeAuthorizationManager.checkAccess(BridgeAuthorizationManager.java:53)
        at org.xwiki.localization.wiki.internal.DocumentTranslationBundleFactory.checkRegistrationAuthorization(DocumentTranslationBundleFactory.java:442)
        at org.xwiki.localization.wiki.internal.DocumentTranslationBundleFactory.registerTranslationBundle(DocumentTranslationBundleFactory.java:418)
        at org.xwiki.localization.wiki.internal.DocumentTranslationBundleFactory.loadTranslations(DocumentTranslationBundleFactory.java:233)
        at org.xwiki.localization.wiki.internal.DocumentTranslationBundleFactory$2.onEvent(DocumentTranslationBundleFactory.java:177)
        at org.xwiki.observation.internal.DefaultObservationManager.notify(DefaultObservationManager.java:320)
        at org.xwiki.observation.internal.DefaultObservationManager.notify(DefaultObservationManager.java:285)
        at com.xpn.xwiki.internal.WikiInitializerJob.runInternal(WikiInitializerJob.java:120)
        at org.xwiki.job.AbstractJob.runInContext(AbstractJob.java:243)
        at org.xwiki.job.AbstractJob.run(AbstractJob.java:220)
        at java.base/java.util.concurrent.ThreadPoolExecutor.runWorker(ThreadPoolExecutor.java:1128)
        at java.base/java.util.concurrent.ThreadPoolExecutor$Worker.run(ThreadPoolExecutor.java:628)
        at java.base/java.lang.

Thread

.run(

Thread

.java:834)
2022-06-24 13:01:24,487 [qtp2073707154-332 - http:

//localhost:8080/xwiki/wiki/subwikiuser01/loginsubmit/XWiki/XWikiLogin] WARN  nticationFailureLoggerListener - Authentication failure with login [gabriela]



causes

XWIKI-20059 Creating a subwiki with a flavor depending on the standard subwiki flavor with custom XWikiPreferences raises conflict error

Closed
depends on

XCOMMONS-2491 Allow accessing the current extension session

Closed
is related to

XWIKI-19651 Introduce the gallery attachment picker macro

Closed