Documentation in Release Notes:

N/A
See: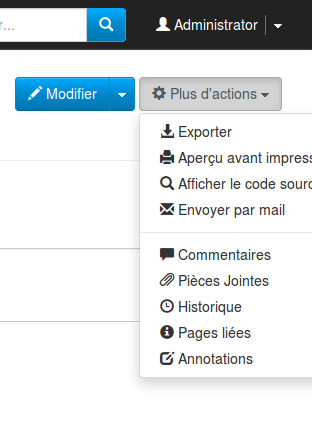 Steps to reproduce:
set the language to "fr"
remove the right column panel
click on "plus d'actions"
We can still scroll to see the end of the menus, but it's very not friendly. It's even worse on mobiles.
I have reported this to bootstrap but they won't fix it. However, I have a fix.
Note: I have already fixed this in 7.2M3, but I can improve it.