Type: Bug

Priority: Major

Affects Version/s:

11.10.10
Development Priority:

High

Documentation in Release Notes:
As I understood Vincent Massol in https://forum.xwiki.org/t/wysiwyg-support-and-different-wiki-syntaxes/7429/10?u=gohrner, at least in WYSIWYG mode it should not be possible to change a page to a syntax not supported by it.
This does not work, though, as the following screenshot on a copy of the sandbox page indicates: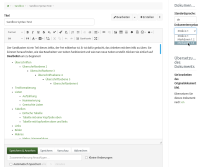 According to https://rendering.xwiki.org/xwiki/bin/view/Main/#HSupportedSyntaxes, MediaWiki markup generation is not supported.
Consequently, the result after saving the page after switching to MediaWiki syntax is not really convincing: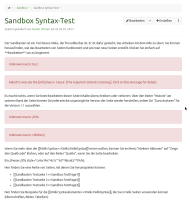 This effect is caused by the WYSIWYG editor just still saving Xwiki 2.1 syntax, which is then interpreted as MediaWiki 1.6 by Xwiki...
See below, original page on the right, the messed-up copy on the left: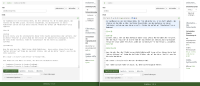 The user does not even get a warning that he's currently doing something which definitely cannot work...

depends on

CKEDITOR-374 Force the Source mode when changing the document syntax, if the new syntax doesn't have a renderer

Closed
relates to

XWIKI-17762 Changing the page syntax from the information tab doesn't convert the content

Closed

CKEDITOR-394 Syntax Conversion Fails Without Error (and Messes up Page)

Closed