Type: Improvement

Priority: Minor
When editing a group from a group page (eg XWiki/XWikiAllGroup > Edit), users or subgroups can be added via the "Add" form, or removed from the livetable present in the group page by hitting the "Remove" link (see example below). These actions are processed immediately via an ajax request and the user receives immediate feedback. However the standard action buttons are also present in that page and are hence a bit misleading since the save operation already occurs when hitting "Add" or "Remove".
This issue is about improving the UX of the group edition from a group page (not from the administration section, where group editon takes place in a dialog box without the save action toolbar).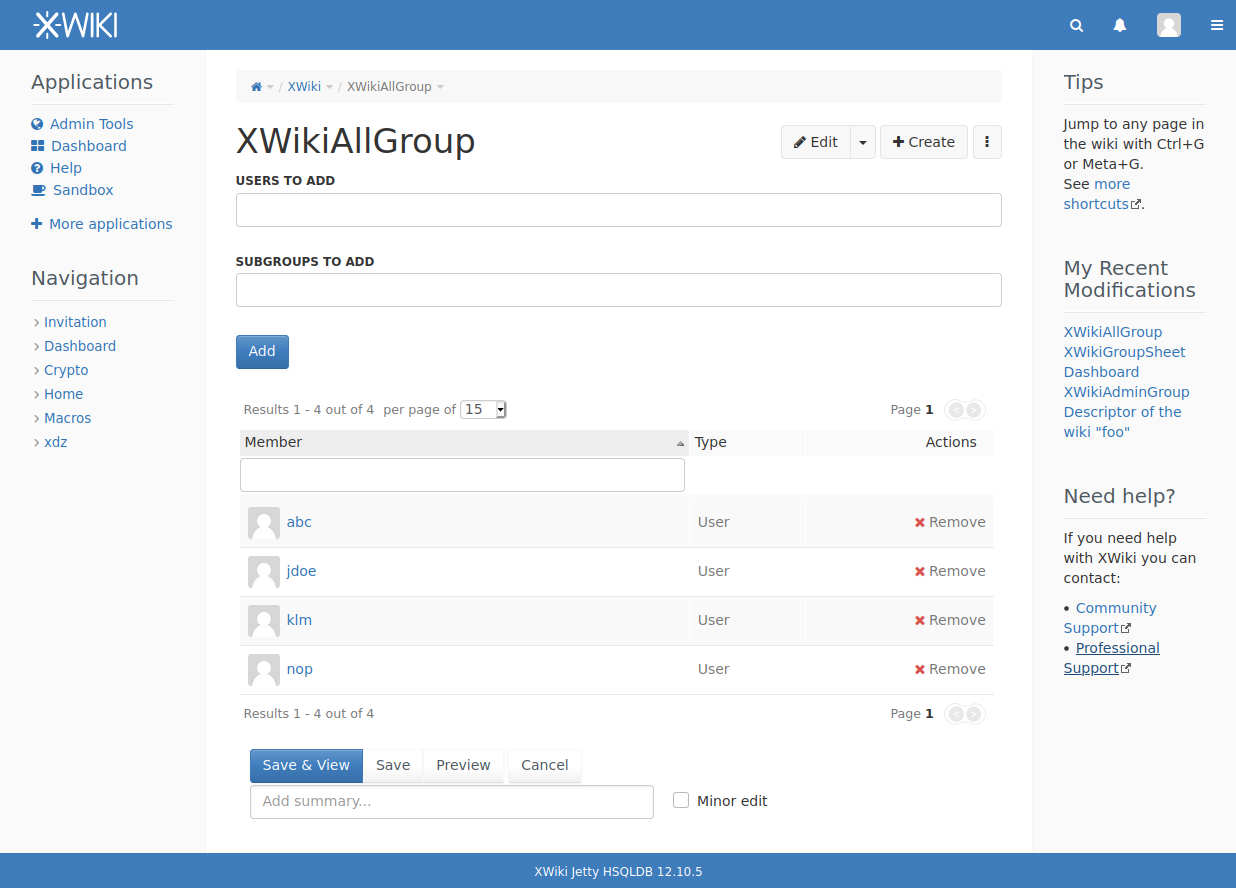 An option could be to set showactions to false in GroupSheet and to add a "View group" or "Cancel" action next to the "Add" button, however it's not completely satisfactory. Other suggestions are welcome.